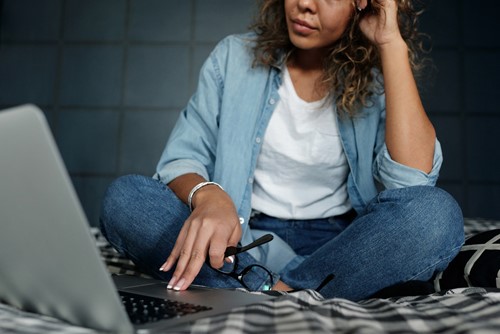 Shopping for a home is vastly different than shopping for anything else. Home buying is typically the most fiscal investment a good percentage of people make. There's a lot more to it than just money, however. Finding the right home requires patience and open-mindedness and clear priorities. So how do you find the perfect home? While it's a tough question to answer, here are some of the most important things to keep in mind before and during the process.
Mortgage First
The best possible way to begin home shopping is to get pre-approval for a mortgage before you start. Knowing how much of a home you can afford means knowing how much of a down payment you can afford right at the beginning. It will also help you determine how high of an interest rate you can comfortably afford. In the event you either cannot get approved or cannot get a suitably low interest rate because of bad credit, this will give you time to work on improving it. You'll also have a much easier time saving for a down payment if you know exactly how much you will need to pay. Avoid the disappointment of finding the perfect house only to realize you can't afford it. Starting pre-approved for a mortgage will save you time and frustration through the rest of the process.
Take Your Time
First-time homebuyers should not make this decision too quickly. While not everybody has the opportunity to plan years in advance, the more preparation you can do, the better equipped you'll be to make the purchase. You should give each piece of the process the time it deserves. If you move too quickly you might not get the best interest rate or even the best home. When you're prepared financially and otherwise, it's still important to take your time in selecting the home itself. It might tempt you to make an offer on the very first house that excites you, but there are always other options to consider. Don't rush the details and you'll avoid a lot of potential frustration and unneeded stress.
Avoid Emotional Attachment
It's also important to stay logical when shopping for a home. Try not to let emotional attachment to a home get in the way of thinking practically about whether it's the right choice. If a seller is not willing to negotiate over price, you want to feel comfortable in walking away. If there are certain flaws that you feel you can overlook or spend more for because you love the house so much you might find yourself on a slippery slope to overspending your budget. Stay clear with yourself about your priorities and your limits, and accept that there will always be other houses. If you take the time to search logically, you will have a much easier time finding the best home for you—emotionally and practically.
While this advice is broad, keeping these basic principles in mind will help first-time homebuyers tremendously. Finding your first home is a big decision, but it can be easy as long as you stay logical and prepare.